Andre Morris, 33, of the Bronx was arrested on Saturday and charged with assault after he allegedly hit a Hungarian tourist visiting the city with his wife and young daughter. He has at least seventeen prior arrests dating back to 2001 charges that include rape, robbery and assault. His latest robbery arrest was in July police said. (Photo: William Farrington/via NY Post)
The NYPD has six officers assigned
to a
vender detail in
Battery Park and Peter Minuet Plaza to address the issue.
Manhattan
By Geoffrey Croft
Violence erupted once again in the illegal boat tour ticket trade near the Staten Island Ferry.
An unauthorized ticket vendor with an extensive criminal history was caught by police on Saturday after sucker-punching a Hungarian tourist who refused to buy a phony ticket to the Statue of Liberty.
Another one involved with the incident got away.
Andre Morris, 33, of the Bronx was arrested on Saturday and charged with assault after he allegedly hit a Hungarian tourist visiting New York with his wife and young daughter.
He has at least seventeen prior arrests dating back to 2001 charges that include rape, robbery and assault. His latest robbery arrest was in July police said.
Two boat tour ticket sellers illegally selling $30 tickets to supposedly for New York Water Taxi boats, and were labeled "Statue of Liberty Express."
"Boat does not disembark at the Statue of Liberty," the tickets read.
The NYPD has six officers assigned
to a
vender detail in
Battery Park and Peter Minuet Plaza in an effort to stem the illegal activity which gained wide spread media attention during the summer of 2015.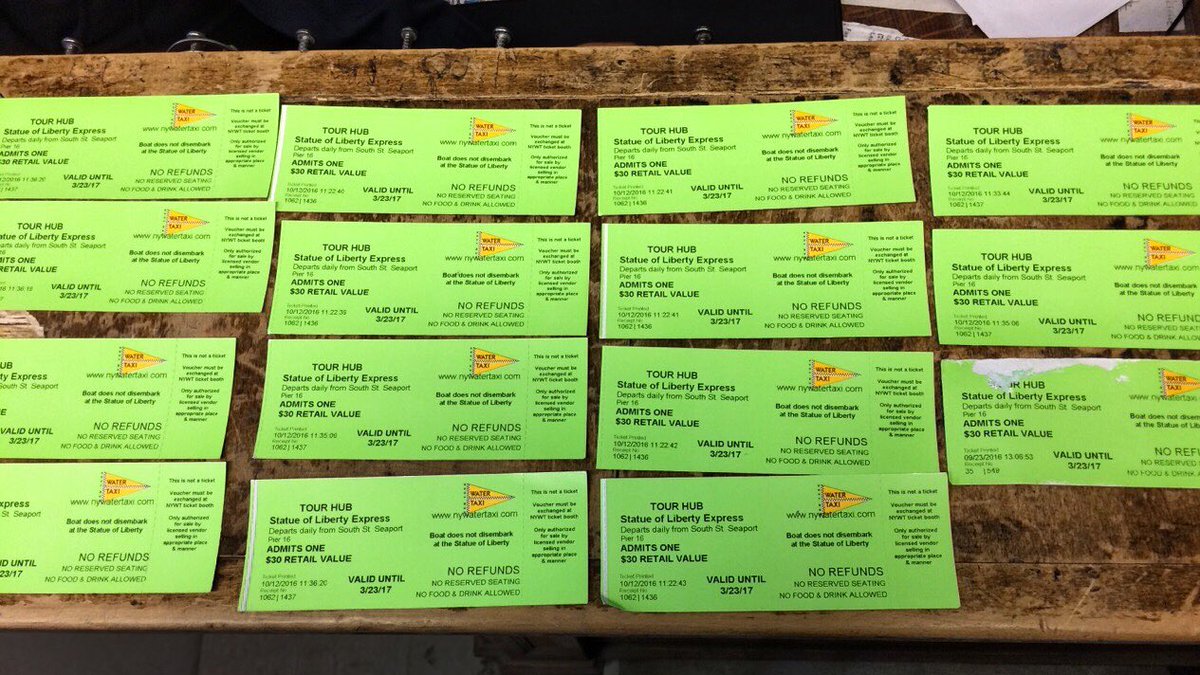 The 1st Pct. tweeted out the news of the arrest.
#BREAKING @nywatertaxi tkt seller arrested. Punched a man w/ his family from Hungry. Priors:RAPE, ROBBERY & ASSAULT
Read More:
New York Post - October 30, 2016 - By Stephanie Pagones and Kenneth Garger
New York Daily News - October 30, 2016 - By Ben Kochman