Tony Matelli's Stray Dog (2000) was stolen on Sunday from Verdi Square at 72nd street and Broadway and was found abandoned in Riverside Park at few hours later. (Photo: ArtNews)
By Geoffrey Croft
A sculpture depicting a lost labrador seeing-eye dog with a harness that was stolen on Sunday from Verdi Square will not likely be reinstalled, NYC Park Advocates has learned.


Tony Matelli's "Stray Dog" bronze sculpture was installed in December adjacent to the subway station at 72nd & Amsterdam/Broadway as part of the temporary group exhibition entitled Broadway Morey Boogie. The 100 + pound sculpture was stolen on Sunday, but recovered hours later by the NYPD after it was discovered next to a tree in Riverside Park near 72nd Street.
The re-sited canine piece is in Parks Department custody and is awaiting return to the Marlborough Gallery which sponsored the show.


Broadway Morey Boogie
was originally intended to be on view until February. It is now slated to stay up until early April to make way for the next Broadway Malls public art exhibition.
The Parks Department says it is "unlikely" that Matelli's work will be reinstalled at Verdi Square, "given the short duration until the conclusion of the show," a parks official stated.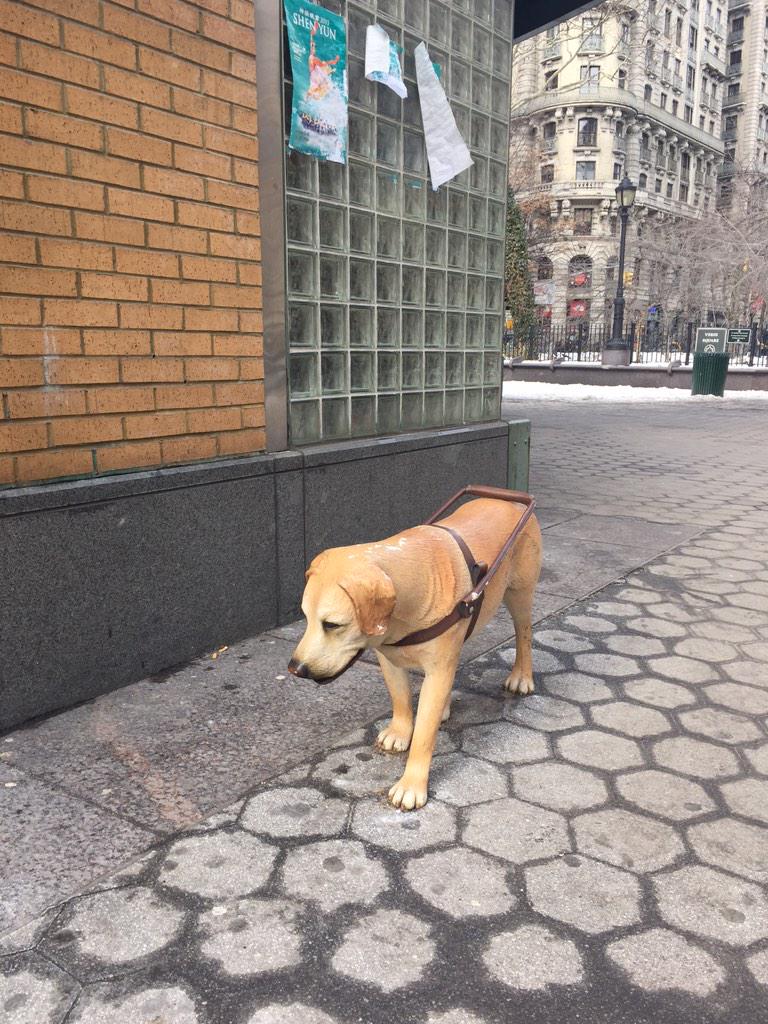 Read More:
Tony Matelli's Stray Dog Sculpture Stolen From New York Subway Station
Artnews
- March 16, 2015 - By Eileen Kinsella
HOT DIGGITY! TONY MATELLI DOG SCULPTURE STOLEN,
RECOVERED IN NEW YORK
ArtNews - March 16, 2015 - By Hannah Ghorashi