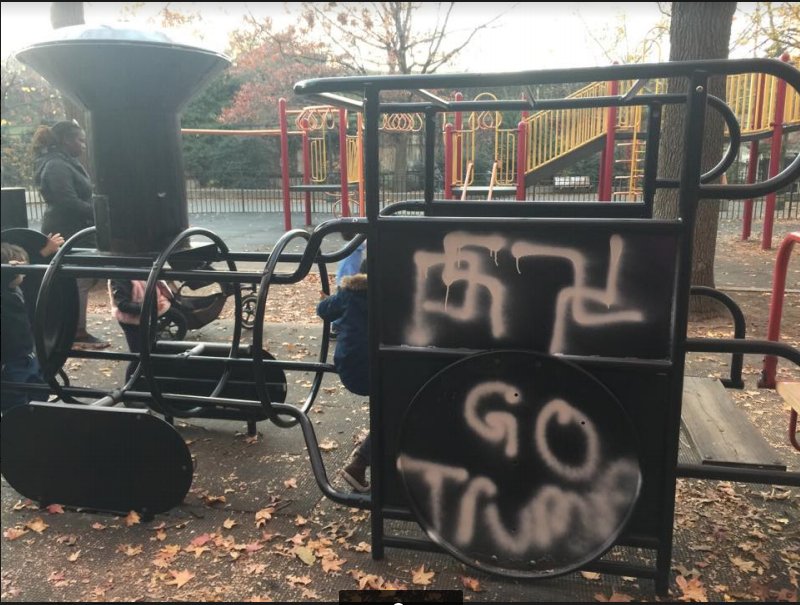 The Pro-Trump Swastikas spray painted on playground equiptment in Adam Yauch Park in Brooklyn Heights were quickly replaced with symbols of peace, love and tolerance (below).
Council member Brad Lander
tweeted out
the image of "
hatred & anti-Semitism from Trump supporters,
" o
n Friday.
Hundreds turned out and rallied on Sunday to denounce "hate and intimidation," after Pro-Trump racist images were spray painted on playground equipment in a park named for the late Beastie Boy Adam Yauch.
Local officials held a rally at the Adam Yauch Park in Brooklyn Heights to protest the spray painting of Swastikas on Friday.
Fellow Beastie Boy Adam Horovitz, aka "Ad-Rock," Yauch's freind and band mate for more than 30 years spoke to the large crowd.
"Keep your eyes open, stand up for each other. This is homegrown terrorism for real," Horovitz said.
"I reject Donald Trump's vision for America. New York City, I'm asking you to do the same."
Actor Ben Stiller also attended.
Yauch died in 2012 after battling throat cancer.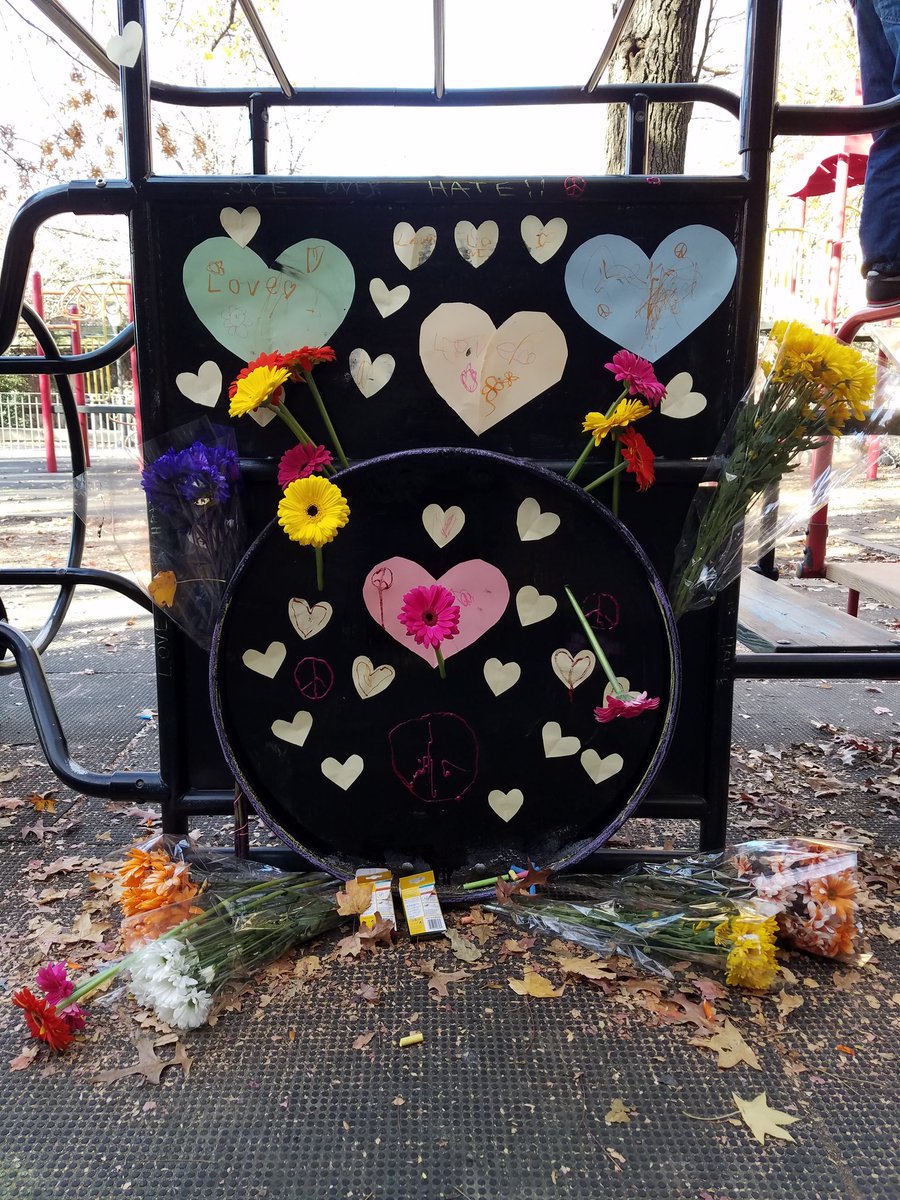 Ugly message of hate at Brooklyn park dedicated to
@

beastieboys
Adam Yauch already replaced with messages of love.
Paper cut-outs of hearts and real flowers where the play equipment was vandalized on Friday.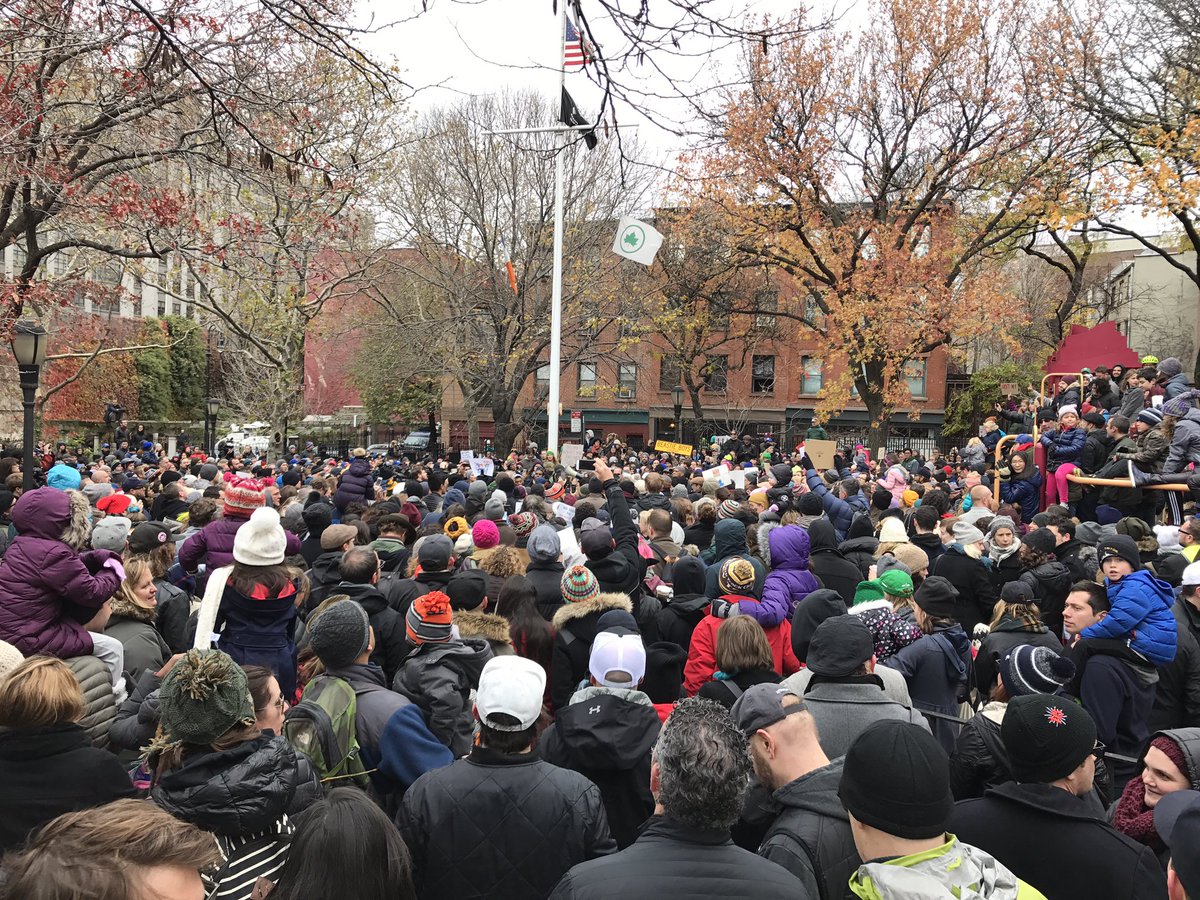 Huge crowd gathered here at the
@beastieboys
anti-racism rally in Adam Yauch Park, Brooklyn. Hate speech graffiti was found here this week tweeted Luck Tran.
Read/View More:
NY 1 - November 20, 2016 - By Lyndsay Christian
New York Daily News - November 20, 2016 - By Adam Schrader Stephen Rex Brown