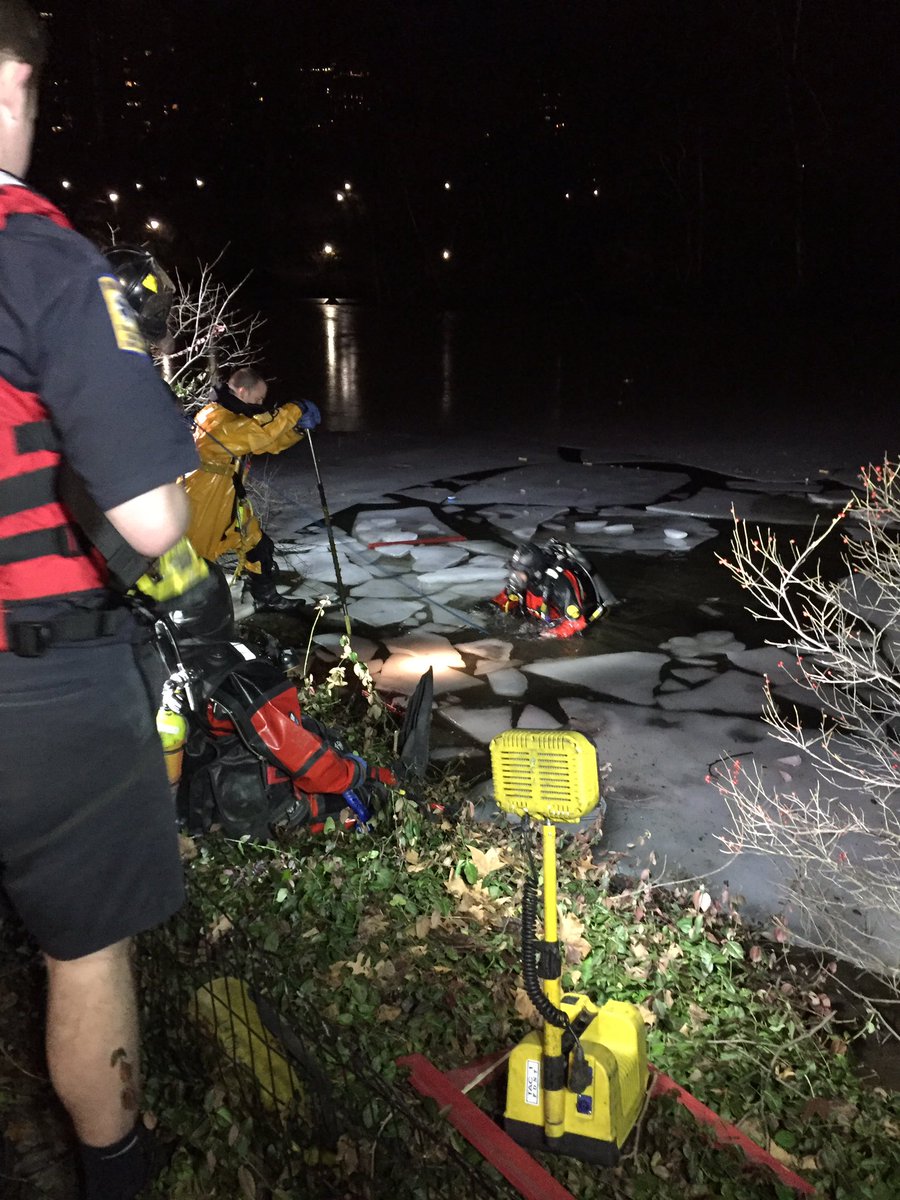 FDNY divers continue to search water in Central Park near 59th Street and Central Park South and Sixth Avenue last night. (Images:
FDNY via twitter)
By Geoffrey Croft
A group of dim-witted teens had to be rescued after they fall into the water in Central Park while taking selfies.
FDNY removed six persons from the water body.
The incident occurred just before 6:00pm last night at
The Pond
located at the southern end of the park near 59th Street.
The group had been messing around by the water when they decided to venture out onto the thin ice to take photos when they fell in.
Good Samaritans also got involved when they jumped into the water to help.
The boys ages 15 and 16 and were brought to local hospitals and treated for mild hypothermia according to fire officials.
"I think after tonight we can reinforce to the people that playing on ice is not a good idea," FDNY Deputy Chief John Scof said during a press conference afterwards.